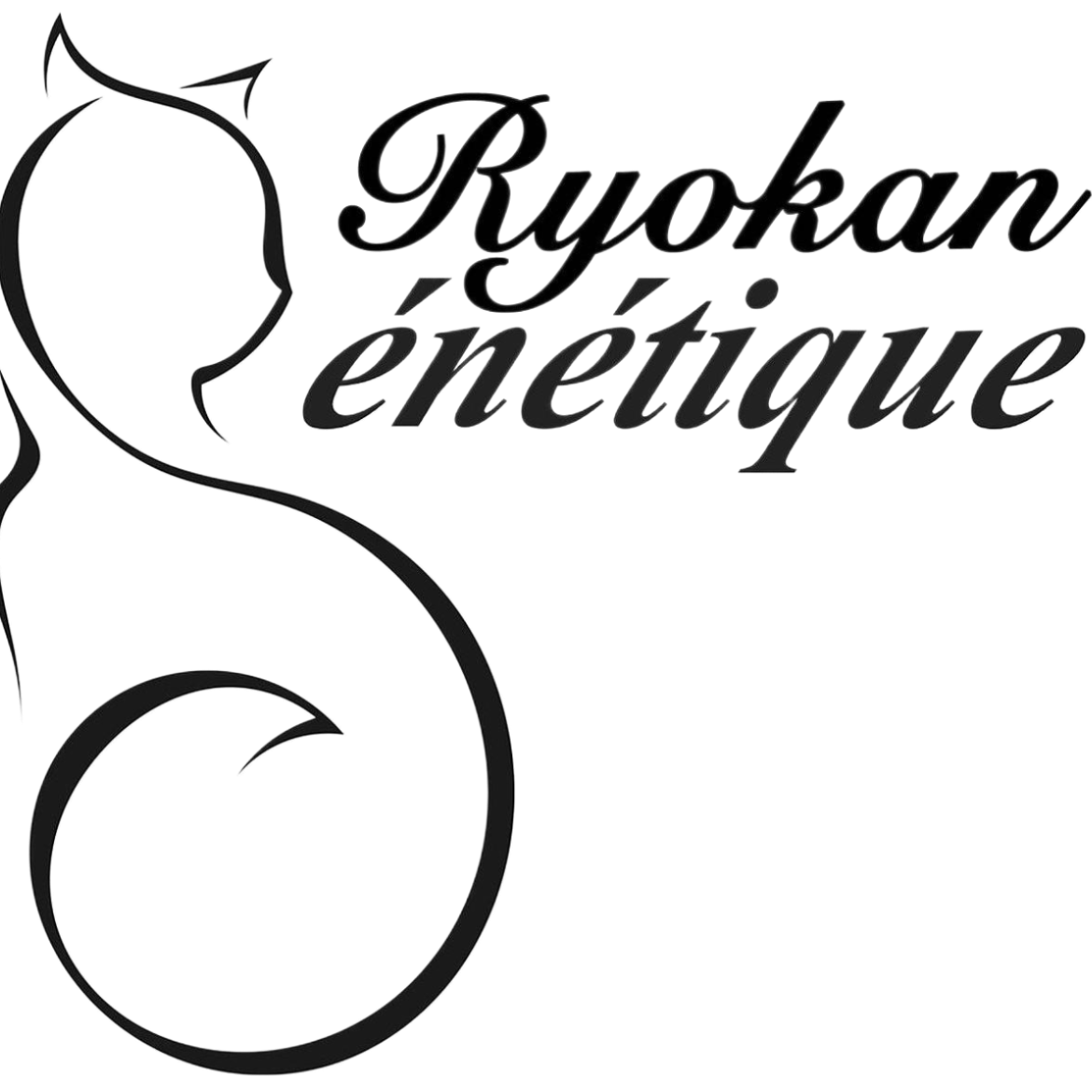 Cat Hotel's Stay Agreement
Name of Cat(s):
Microchip Number(s):
Check-In Date:
Check-Out Date:
No. of Days of Stay:
Choice of Suite/Rate per night:
Name of Owner
Identification No.
Contact Number
Emergency Name & Contact
I, owner of the above cat(s), would like to board my cat(s) at Ryokan Genetique Pte Ltd, License No. AVS00051
located at 101 Desker Road Singapore 209623 for the above stated number of stays.
By boarding my cat(s) at Ryokan Genetique, I agrees to the following:


Daily rate of stay indicated above excluding food applies according to the suite I have confirmed.
If my cat falls ill or sustains any injury during its stay with Ryokan Genetique Pte Ltd, it will be taken to the nearest veterinarian at the soonest available time and I will refund the full costs of the Vet's bill to Genetique Pte Ltd.
A $80 transportation fee exclusive of the veterinary expenses incurred, shall be chargeable per visit to the vet.
Terms & Conditions set by Ryokan Genetique
I accepts the following Risk:
Acceptance of Risk
Ryokan Genetique Pte Ltd takes great pride and exercises great care to keep our premises clean. We check each and every of our cats for visible signs of parasites, infection, illness and disease regularly. However, no cat boarding hotel can guarantee that it is 100% safe against bacteria, virus, fungus and parasites that can go undetected without laboratory testing, including us. As much as we put in place very stringent measures to screen, disinfect and protect against every threat, you do take a risk every time you leave your cat with us at our cat boarding hotel.
Safety of all cats is also our top priority and we have staff to watch over your cat closely. However, no cat boarding hotel can guarantee you against any injury that your cat may suffer as a result of staying with us.


In engaging our services which includes transportation service, you agree to release Ryokan Genetique from all liability for any loss, expense or equivalent, that you or your cat(s) may suffer or bear as a result of any happening at our premise or during the journey in transit, from the time of your cat's/cats' stay is with us. This includes items you left at our premise for your cat(s).
While we strive to keep all cats safe and maintain the pristine cleanliness of our premise, you are advised that we are a multi-cats premise and Genetique cannot guarantee against any loss, injury, sickness, disease etc. may sustain by your cat as a result of his/her stay with us.
A PayNow transfer for the above service to Ryokan Genetique Pte Ltd UEN No. 202213100W or when my cats are placed with Ryokan Genetique Pte Ltd constitutes my acceptance of the above risk mentioned.
Consent Form for Animal Compatibility
I also consent to the following:
- My cats are compatible and can be housed in the same enclosure together overnight.
- My cats will be kept with other cats within the same premise but in different enclosures.
- My cats will be allowed to the exercise area for play time and exercise together for at least 45 min once a day.
TERMS & CONDITIONS
At Ryokan Genetique, your cat's safety and well-being is our top priority. Thus, we seek your kind understanding in complying with below terms and conditions. Your kind cooperation and support allows us to do our best for all our customers and their furbabies.
Confirmation of Bookings
To reserve your hotel stay, please send us the following:
Vaccination Card showing that vaccination is valid
Sterilization Certificate
FelV/FIV report dated within a year showing that the kitten is -ve for FelV/FIV
Clear written feeding instructions along with the food properly labeled with your cat's name must be provided to us
Full payment for the period of the stay and suite selected to UEN 202213100W
Items 2 and 3 not required for kittens purchased from Genetique Pte Ltd.
We will scan the cat's microchip number during check-in for verification.
We will reject the cat if the microchip number does not match. Only 50% of the payment will be refunded.
Modifications/Cancellation and Refund of Bookings



We offer a 50% refund (based on the total amount paid) for cancellations made at least 5 days prior to admission.
Please note that no-shows are not eligible for a refund.
Any modifications to the Cat Hotel Agreement must be made known to us for at least 5 days.
Any amendments made within 24 hours of the scheduled boarding time cannot be accepted or refunded. Thank you for your cooperation and understanding.
There shall be no refunds on voluntary or involuntary, partial or uncompleted stays at Ryokan Genetique.
There shall be no refunds on early checkouts regardless of the reason for the early checkout.
If your cat is found to be unsuitable for boarding prior to or after confirmation of your booking 5 days before the day of physical check-in, we will do a full refund.
All refund are made in credits for future use at Ryokan Genetique Cat Boarding Hotel
Unsuitable for Boarding

1. If your cat is found to be unsuitable for boarding before check in, full payment will be refunded in credits. for your next use if a valid medical invoice from the veterinary is send to us
2. If your cat is found to be unsuitable for boarding at the point of check in, only 50% of the full payment will be refunded in credits. Thus, we seek your kind cooperation in ensuring that your cat is compliant with our boarding requirements.
In the event that your cat is unsuitable for boarding, we reserve the right to engage:


A transportation partner to send your cat back to you at your expense
A grooming company to attend to any hygiene or parasitical issues at your expense
A veterinarian to administer consultation, and subsequently treatment of your cat for any health issues at your expense
There will be a service fee of $80 per cat, per trip if it requires us to transport your cat to the vet or groomer for example alongside any other expenses incurred on your behalf.
All expenses incurred must be reimbursed to Ryokan Genetique prior to the release of your cat at checkout. It is the owner's duty to appoint an emergency contact person that may be tasked to be responsible for the cat, in instances of necessity and/or an emergency.
General Boarding Requirements
Boarding of your cat at Ryokan Genetique is subject to on-site screening of your cat to ensure that it is generally in good health, and possesses a temperament that allows for safe handling by our staff throughout its stay.
All cats must be current on their annual vaccine. If your cat requires an update on its vaccination, it should be done at least 72 hours prior to the boarding date. We reserve the right to confine your cat to its cabin for the duration of stay if its vaccinations have not been done at least a week prior to boarding.
All cats must be flea, tick and mite free. Please bring/ buy a pipette of Revolution for administration by us at the point of check-in.
All cats aged eight months or older must be spayed or neutered
We reserve the right to protect our customers' cats by rejecting any cats who do not comply with the above.
Kindly be reminded of the following:


Any cats found to be unsuitable for boarding will have to be denied entry to the enclosed boarding area and sent home.
Ryokan Genetique Pte Ltd and its staff shall not be liable for any loss, illnesses or injury you or your cat may suffer while your cat is boarded with us.
In engaging our services, you agree to release Ryokan Genetique and our staff from all liability for any loss, expense or equivalent, that you may or your cat(s)suffer or bear as a result of any happening at our premise, from the time of your cat being boarded at our hotel
Any expenses incurred by your cat in the duration of its stay with us will have to be paid for in full, prior to its release upon check-out.
If you are the Emergency Contact Person acting on behalf of the cat's owner, you guarantee that you have the authority to fill, sign and submit documents on his/her behalf, and that you will be personally liable for all expenses incurred by Ryokan Genetique from the time the cat is boarded at our hotel.

Checking In and Out


Check in starts from 12PM to 9PM daily.
If a cabin is not yet available, your cat shall be housed temporarily in a secure transport crate while waiting.
Check out time is at 12pm. Half an hour grace period given. Guests not check out by 1230pm will pay day care rates at $15 per hour. Example: If the guest check out at 130pm, a day care rate of $15 applies. Last appointment to pick up your cat is at 11pm
If reservations are full, Ryokan Genetique reserves the right to house your cat temporarily in its carrier until another suite becomes available.
Any cats left uncollected without prior notice to the company, 24 hours before check-out, will be deemed abandoned.
An attempt shall be made to contact the owner in the event that no notice has been provided to the company regarding a delay in check-out. However, we reserve the right to re-home/surrender any cats left uncollected without prior notice, 24 hours past the allotted check-out date and time, to the relevant authorities.
For visiting your cats staying in our hotel, kindly note the following:
1) Appointments must be made at least 1 day in advance, subject to availability.
2) Maximum 4 visitors
3) Maximum 45 minutes
I Acknowledge That I Have Read And I Agree and Accept the above Acceptance of Risk, Consent Form For Animal Compatibility And Terms & Conditions.
_____________________
Signed by
Name:
Date: